A "member" of Gramazin is a subscriber to our publications, a user of our web applications, or both.
Thinking Outside the Box - Build Relationships With Our Customers
The typical Internet startup company aspires to follow the same business model so many other businesses have followed. That model prescribes quickly transacting business with as many strangers as possible. As a result, the owners of that company gain wealth from a huge database of customers they know only by account number. If there is any communication between the company and the customer it is likely through offshore help desk personnel who are also unknown to the owners.
Nah. I'll pass on that.
I've got this crazy idea that Jesus would want to know each one of His customers if He ran a business. At the very least He would greet each customer personally as they joined His business and ask them how He could pray for them. His customers would know that He did pray for them. If they had a concern about His products or services, they would communicate with Him directly.
It is this kind of business model that I want to pursue, even at the cost of rather pedestrian earnings. I'd rather have a small base of customers who I know well than a large base of customers who are strangers to me. Ironically, I believe this kind of business model will inspire my existing customer base to recommend Gramazin to their friends and family.
Therefore, I want Gramazin to have controlled growth. I will add new clients only at the pace that I, and my team, can greet (by email, phone, or Zoom) and pray for each one of them. I, as well as my team, will be available to Zoom periodically with teams of subscribers and users to discuss faith and ministry.
---
Two Kinds of Communities on Gramazin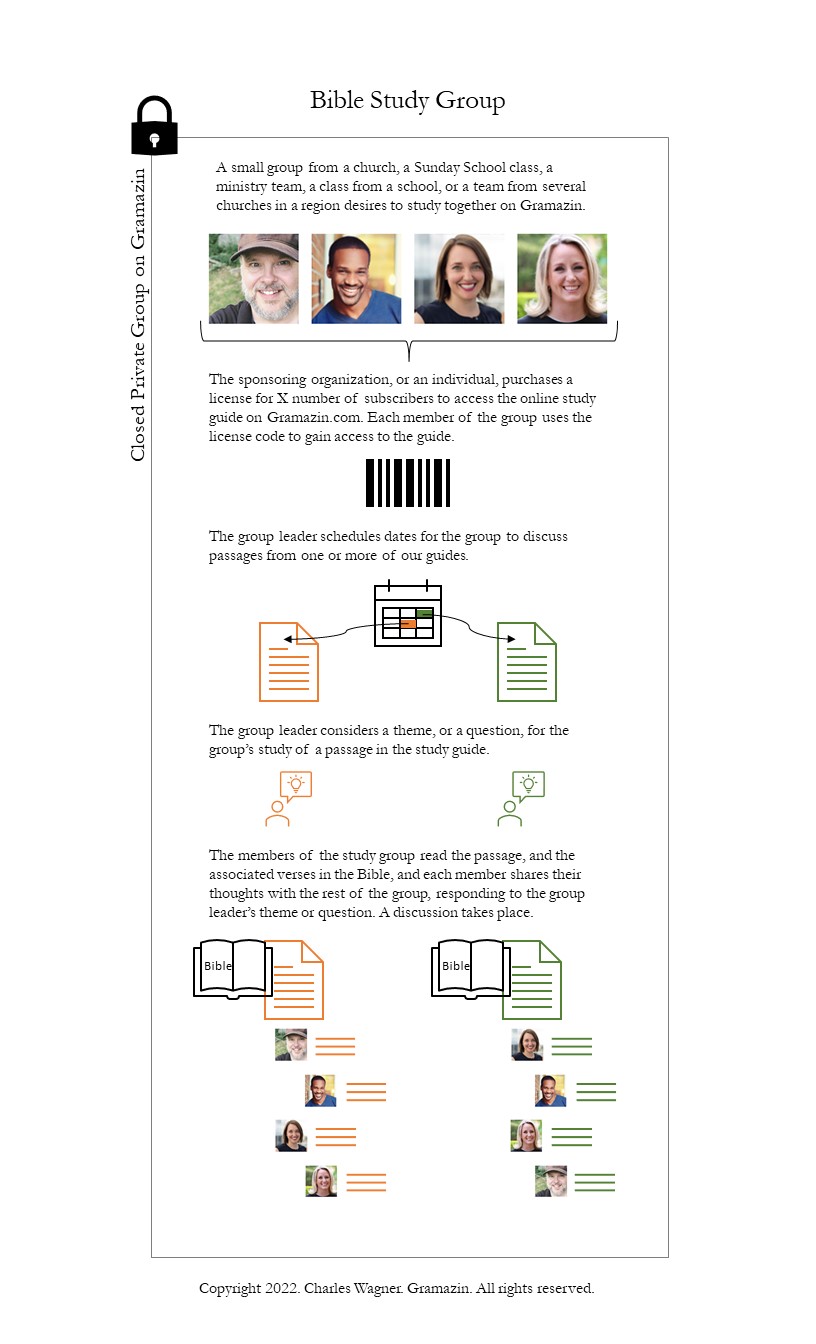 ---
---
---
The Gramazin Community Will Include Many Groups Across the US